Training Cancelled - Introduction to Trauma Informed Engagement
This 3-hour interactive session was designed to serve as a conversation as opposed to a lecture and it was divided into 4 components which included time for Q&A to allow participants to engage with the content. 
Component 1: Trauma, Triggers, the Brain Reliving Trauma & Defining Trauma-Informed interventions  
Component 2: Empathy, Safety and Empowerment: Strategies for Becoming a Trauma-Informed practitioner 
Component 3: Cultural Humility as a Pathway to Accountability, Achieving Equity & Courageous Connection 
Component 4: Vicarious Trauma as an Occupational Hazard: Practising Collective Care Strategies and Inviting Vicarious Resilience into the Workplace   
This training was facilitated by Myrna McCallum and conducted virtually over zoom. 
Digna offered the "PSEA Summer School" for Canadian Organizations working in International Cooperation, with the goal of increasing capacity to prevent and address Sexual Exploitation and Abuse. By participating in the PSEA Summer School, the organizations were able to:
Equip senior leaders with the knowledge needed for strategic oversight of PSEA
Build the capacity of those responsible for key PSEA roles within the organization; and
Ensure that all staff know how to prevent and respond to sexual exploitation and abuse in a way that ensures a survivor-centered approach, promotes power shifts in ways of working, and enables programming to succeed with reduced risk of SEA.
PSEA A Guide for Canadian Organizations on Basic Legal Concepts
Digna requested its Lawyers' Working Group (LWG) to provide a memorandum containing A Guide for Canadian Organizations on Basic Legal Concepts to prevent and address sexual exploitation and abuse (SEA). The LWG presented their memo during the Cooperation Forum on June 23rd, 2021.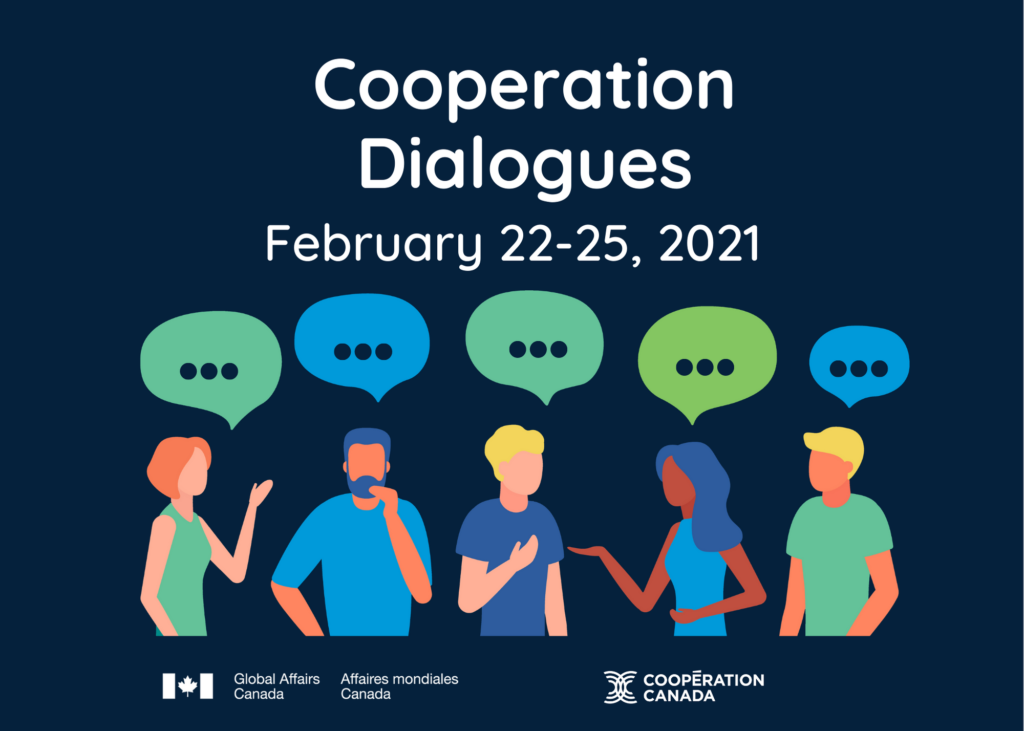 Cooperation Dialogues - PSEA Dialogue
Digna hosted a dialogue with GAC's PSEA Unit and departmental focal points on how GAC-funded organizations and projects can effectively incorporate the prevention of sexual exploitation and abuse.
The objective of the PSEA dialogue session was to provide a space where sector partners
and GAC could discuss PSEA requirements and expectations. It was also an opportunity to discuss
current challenges and opportunities to strengthen sector PSEA capacity, compliance and accountability in the delivery of international assistance, and Digna's role in these efforts.
The answers from the content of the dialogue  helped us create a Frequently Asked Questions (FAQ) document.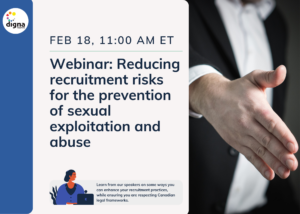 Webinar: Reducing recruitment risks for the PSEA
How can your organization ensure that perpetrators of sexual misconduct are not putting your program participants at risk? And how can we as a sector ensure that those people aren't moving within and between different humanitarian and development agencies?
Learn from our speakers on some ways you can enhance your recruitment practices, while ensuring you are respecting Canadian legal frameworks. Watch the recording here.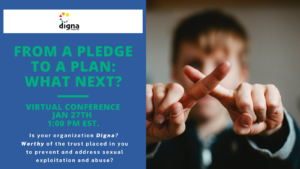 Digna's virtual conference on how the international cooperation sector can prevent and address sexual exploitation and abuse took place on January 27th, 2021.
The conference included sector leaders, government officials, and PSEA champions who discussed how we as a sector can prevent and address sexual exploitation and abuse. Access recordings and resources here.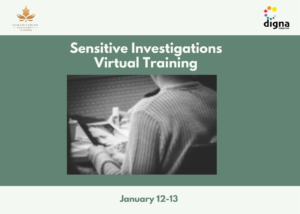 This session outlined the dos and don'ts of conducting SEA investigations, outlining special considerations that sensitive investigations of this sort require.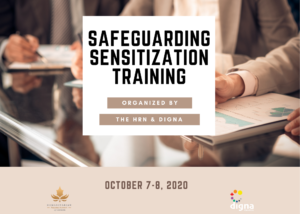 Safeguarding Sensitization
This course explored key topics involved in safeguarding within the international humanitarian aid and development sector, through the lens of power and privilege, and focused on survivor-centered approaches.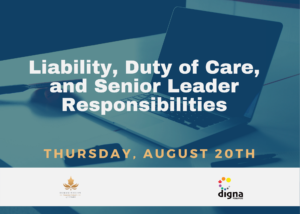 Liability and Duty of Care
This workshop covered duty of care responsibilities through use of a case study. It has been adapted to include Duty of Care implications of the COVID-19 pandemic.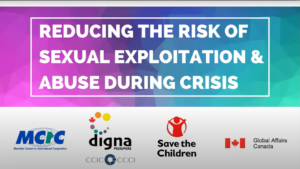 Reducing the Risk of SEA during Crisis
This webinar explored concrete steps organizations can take to limit sexual exploitation and abuse during the COVID-19 response and other crises.